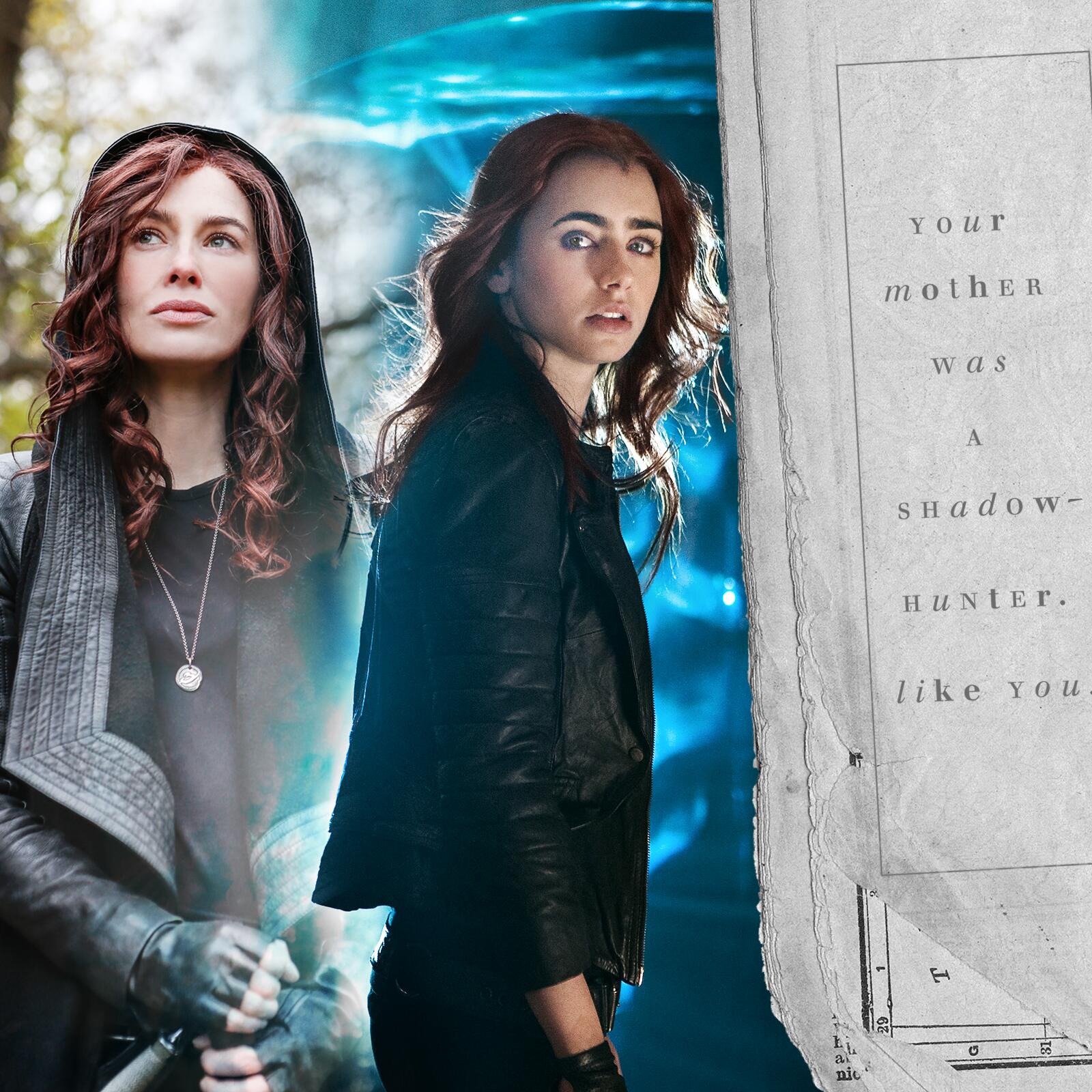 "Every enchanted story I see on the screen is a metaphor for the spiritual hunger of the children of broken families," writes C.S. Morrissey. Photo: Lena Headey and Lily Collins, as tweeted by the City of Bones Twitter account @MortalMovie at pic.twitter.com/OfmKjU9IDK
C.S. Morrissey reflects in
The B.C. Catholic
on how contemporary movie mythology
gives undeniable evidence of the spiritual longings of wounded souls
:
Now I see angels and demons everywhere, says Clary (played by Lily Collins) at the end of The Mortal Instruments: City of Bones, summing up the enlightenment she has attained. The movie's theme is good versus evil, and it has vampires and werewolves and pretty much everything else that's been populating the popular imagination from Harry Potter to Twilight.
Meanwhile, the Catholic writer Joseph Bottum thinks that traditional marriage is culturally indefensible. He alleges people don't have an "enchanted" vision of the world anymore.
Excuse me, but I can't fail to notice the glut of monsters and magic in entertainments. I think people are entirely comfortable with "enchantment." Apparently they can't get enough.
And no wonder. Lacking a traditional intellectual formation, such stories of "enchantment" are often the only way people can express their inchoate spiritual yearnings. So, if you aren't hitting home runs for the new evangelization in this slo-pitch culture of enchantment that's all around us, then I say you need to step up to the plate.
A film like City of Bones is a terrific conversation starter for anyone who wants to engage the culture.
See also these recent stories at The B.C. Catholic's Web site:
Critic goes behind the silver screen:
Alan Charlton on the Church and social communications
More reflections on how
stories often help us find our way to the Gospel
The Man of Steel has moral fibre:
Super-heroic virtue encounters cave of darkness
Memo to Fr. Barron:
The Man of Steel is no superman
If Your Life was a Movie
, What Genre Would It Be?
Local film portrays struggles of the faithful:
Letter to a Priest
. (The film is available for screening at select events. To arrange a viewing, you can contact Clayton Long by
e-mail
.)